Performance-Driven Digital Advertising
An Innovative Approach. Unmatched Ad Optimization. Driving Trackable Results You Can Count On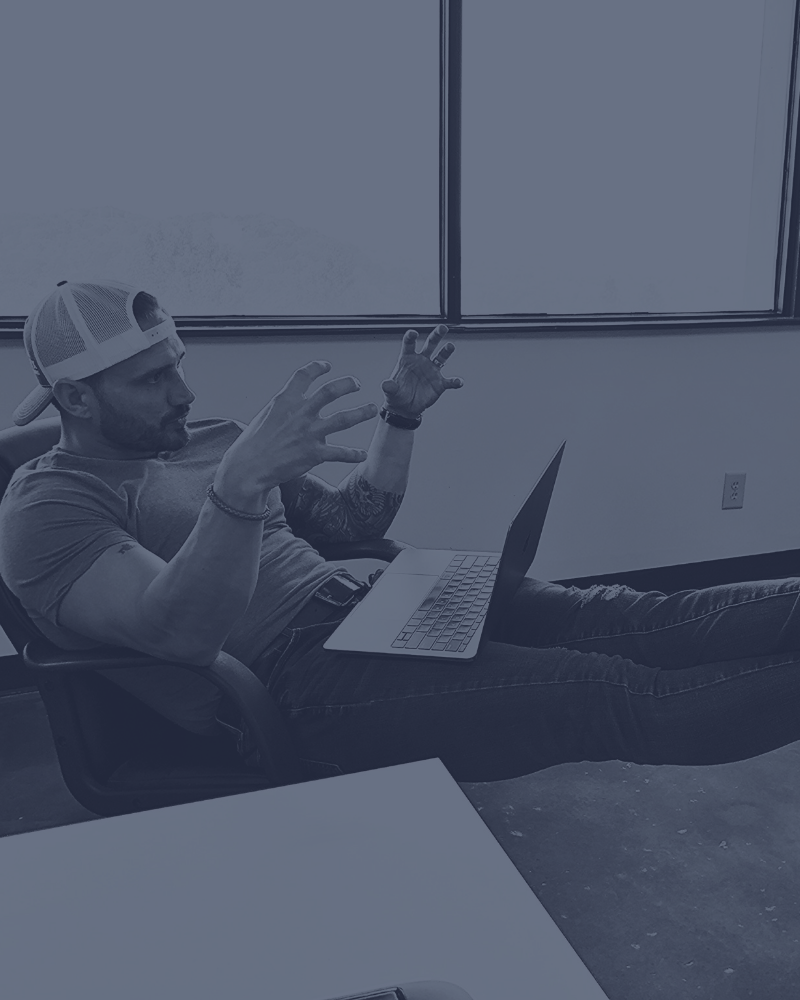 The Apex Current Difference…
We are experts at what we do. We strategically buy and place media on the top digital ad networks, serving targeted creative to your ideal buyer in real time when they're ready to take action. We are specialists at mining data to target your prospect while taking a granular approach to optimize performance - maximizing return on your ad spend.
Our results-driven strategies are how we differentiate ourselves from the pack. We believe in perfecting our understanding of top ad networks, focusing our core competencies in conversion rate optimization (CRO) to create the absolute best results for the lowest cost.
Scroll down to learn more about what we do. When you're ready to take the next step, click the green button to schedule an intro call with one of our ad experts.
Interested in Learning More About How We Can Help Your Business? Schedule Your Free Consultation By Clicking The Button Below.
Analyze
Identify ideal prospect based on customer data and audience insights to build buyer profile.
Accelerate
Pinpoint common desire of buyer, build campaign, launch beta, and optimize ad performance.
Amplify
Replicate successes found in beta, scale ads, and increase spend to maximize ad return.
RESULTS-DRIVEN AD CREATIVE FORMULA
We specialize in crafting highly effective digital ad inventory. Whether we're collaborating with national direct-to-consumer brands like Medjet, driving targeted leads for service-based businesses like the medical practices who partner with us across the U.S., or growing the user base for mobile app companies like the Props App, we drive results at the lowest possible cost.

AD CONVERSION RATE OPTIMIZATION
We build conversion-based campaigns that learn algorithmically and improve as key goals are reached. Each campaign is optimized to achieve tangible results for the businesses we serve. We are second to none in our success cultivating a variety of ad servers and platforms for campaigns that deliver. Stockbrokers trade shares; we trade ad inventory and maximize your ad spend.
PLATFORMS & INTEGRATION CAPABILITIES
We bring digital advertising and a multitude of platforms together to build the complex logic necessary for your pipeline. Regardless of a company's digital marketing needs, CRM platform, or business management system, we integrate every aspect front-to-back. This allows for a seamless user experience, smooth operational processes, massive scale, and ad performance tracking.
Interested in Learning More About How We Can Help Your Business? Schedule Your Free Consultation By Clicking The Button Below.
Our Ad Services & Solutions
Audience Data mining & INSIGHTS
To be effective you have to know your audience. Most of the world's modern economy is based on a free market system. This means potential customers vote with their hard-earned dollars. We don't dictate to the market what we want. Instead, we listen to the market and give them what they're asking for. Through audience insights, we're able to access powerful data on your potential or current client-base to find similar buyers. We use this to craft messaging and offers that resonate with someone who is ready to take action and purchase your product or service.
Social media PAID ADVERTISING
We are social media paid advertising rockstars! Plain and simple, we're better at this than everyone else. Utilizing platforms like Facebook™ and their ad network (including Instagram, which they own), we run highly targeted ads and know exactly how to optimize for performance. We follow what we call a "day trading-type approach" that leverages these platform's algorithms to make them work for us in real time to achieve our goals at the lowest possible cost. This is a granular approach to social media advertising that is managed daily - every day (weekends, holidays, etc) - to make the most of your spend and bring in an extremely strong & trackable return.
GooGle™ Ads / Search engine marketing (SEM)
We leverage Search Engine Marketing (SEM) through Google's powerful ad platform to take advantage of search intent. This means we put you in front of a prospect who has specifically searched for your product or service. We take an advanced approach to the platform by creating ubiquity and specifically retarget visitors across multiple platforms once they've searched for your product or service. Utilizing tracking codes and conversion linkers, we go where your buyers are. Google Ads is an extremely powerful platform where we can leverage clicks to strategically retarget your ideal buyers that have searched for your specific product or service and optimize to achieve key goals.
Youtube, owned by Google, provides valuable results to businesses. Youtube is winning the war against its social media counterparts like Facebook for daily active users with a powerful algorithm that provides specific relevant content to end users. While Facebook is working to optimize video content and ads, Youtube subscribers consume content more regularly while general consumers who want to learn about products or services are leaning on YouTube as a source for self-educating.
Depending on your marketplace, LinkedIn™ can be a powerful resource to strategically place advertisements. Especially if your audiences' propensities are business-related in terms of networking, selling, etc. For our B2B partners, we are able to utilize the different types of LinkedIn ad serving and target their ideal audience, creating strong interest as well as response. From that point we can utilize any engagement to drive remarketing through LinkedIn's platform as well as Facebook, Google, etc.
We have the skillsets in-house to leverage content-based targeting platforms such as Outbrain™, Revcontent™, Taboola™ as well as many others. We utilize these types of platforms to aid in building credibility for brands and retarget across the other platforms we specialize in. This happens through targeting on specific third-party sites with ads that are embedded on news stories, blogs, etc. that your buyer is engaging with on a regular basis. This isn't "click bait." These platforms drive targeted prospects to hosted content relative to their interests to further substantiate your brand or business.
Click Below To See Some Of Our Client Cast Studies